Post-Operation Information
After your procedure at All Smiles Dental Centre, post-op care will be essential to your recovery. Our Winnipeg dentists provide insight and advice on common procedures and symptoms you may experience.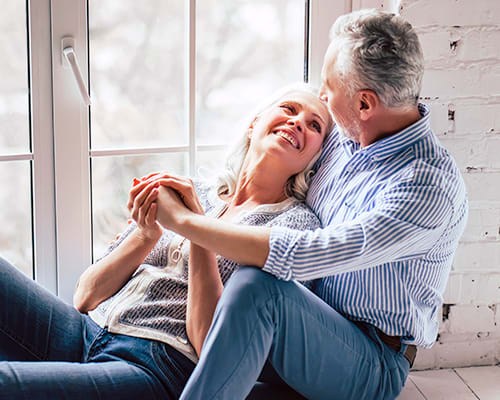 What is Post-Op Care?
After you've had your procedure at All Smiles Dental Centre, you'll need time to recover. Recovery time is determined by the type of procedure, your age, health, and other factors.
It's imperative to follow any post-op instructions given by your dentist, and to watch for any abnormal bleeding, swelling, or other reactions.
Symptoms may appear that need your attention. Some of the most common symptoms are listed below. If you have any questions or concerns following your procedure, please feel free to contact us.
Why is post-op care critical to oral health?
Ensuring you follow your dentist's instructions and follow best practices for post-op care can help you heal faster, prevent infections, and reduce complications such as pain and swelling.
Which procedures require post-op care?
Dental Implants
We expect that there will be very little pain following implant placement. Unfortunately, it's possible for a dental implant to become infected without causing pain.
We can determine if an implant is infected by examining it clinically.
Wisdom Teeth
There are no scheduled follow up appointments for most wisdom teeth removals. If you are experiencing excessive pain/swelling or any altered sensation please contact the office immediately.
Conscious Sedation
You must not drive your own car for a 24-hour period. 
Due to impaired judgment following sedation: you should avoid using social media for at least 3 hours following your visit. All Smiles Dental Centre is not responsible for inappropriate social conduct following sedation.
Symptoms and What to Avoid
Read this list of symptoms for advice on how to care for yourself after a procedure at All Smiles Dental Centre.